Old fuel threatens health

Print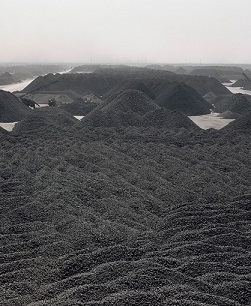 Experts say the world's dependence on fossil fuels continues to threaten human health.
New findings presented in the seventh annual global report of the Lancet Countdown on Health and Climate Change reveal that governments and companies continue to follow strategies that increasingly threaten the health and survival of all people alive today, and of future generations.
The health impacts of multiple crises are being exacerbated by persistent fossil fuel dependence and putting additional strain on health systems.
This is resulting in increased risk of food insecurity, infectious disease transmission, heat-related disease, energy poverty, and deaths from exposure to air pollution.
The experts say fossil fuels continue to be prioritised over clean energy solutions by governments and companies to the detriment of health.
The vast majority of countries analysed still collectively allocate hundreds of billions of US dollars to subsidising fossil fuels - this often amounts to sums comparable or even greater than the amount set aside in their total health budgets.
Meanwhile, the current strategies of fossil fuel giants threaten a liveable future and would lead to emissions exceeding international climate targets to minimise global warming.
As countries devise responses to these crises, a renewed dependence on fossil fuels could lock in a fatally warmer future. However, a health-centred response can still deliver a thriving future if immediate action is taken.
The report calls for an acceleration of the transition to clean energy and energy efficiency to help prevent further increases in climate change-related death and disease and deliver rapid health benefits through improved energy access and security, cleaner air, healthier diets and lifestyles, and more liveable cities.