New 'bots built for trickier tasks

Print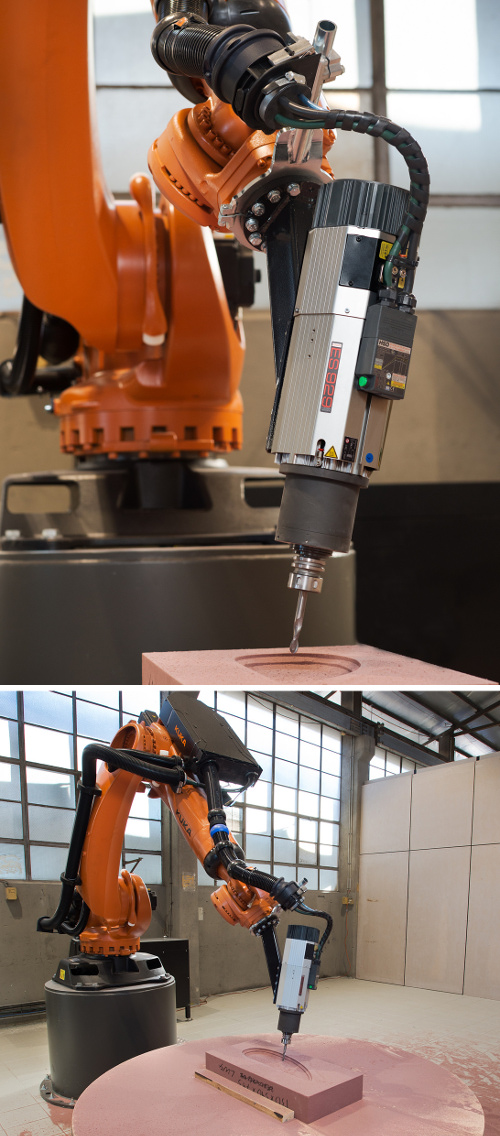 The people building robots to do human jobs are showing off their wares.
A team at the Queensland University of Technology (QUT) is creating a new wave of agile, adaptable robots that can see what they are working on and make on-the-fly decisions.
Robots have been the workhorses for manufacturing giants for the last few decades, but most are inflexible machines pre-programmed to perform one task repeatedly in a highly-controlled environment like an assembly line.
But now, an $8 million design robotics research project has been launched to develop vision-enabled, agile and adaptable robots that small to medium size enterprises (SMEs) can use to make more complex, high-value products.
QUT is leading the five-year design robotics project in partnership with a company called UAP (Urban Art Projects), the newly-established Innovative Manufacturing Cooperative Research Centre (IMCRC), RMIT and construction company Laing O'Rourke.
QUT interaction design expert Dr Jared Donovan said his team was using design principles to determine exactly how robots could best be used to improve manufacturing SMEs.
"Robots can be extremely useful tools for businesses and creatives but we need to approach them as more than just a high-tech wonder solution – we need to think carefully about where it makes real business sense for an SME to use a robot effectively," Dr Donovan said.
"SMEs can't afford to employ a full-time engineer just to program a robot – that's why we're designing a system for UAP that is agile, adaptable and easy for technical staff to re-task day-to-day.
"This is a very exciting project because it will showcase to companies how using robots strategically can upskill and expand an SME's staff while increasing the range of products it can manufacture."
IMCRC Managing Director and CEO David Chuter said introducing design-led robotics into Australia's manufacturing SMEs would give those companies a competitive advantage domestically and internationally.
"Australia's competitive advantage is in high-quality, high-value manufacturing and integrating agile, vision-enabled robots is one of several ways we believe we can boost the commercial value of the sector, creating more export and job opportunities," Mr Chuter said.
"Australia's manufacturing sector is dominated by SMEs and we are eager to apply the lessons we learn from this project to the broader sector.
"We want to improve collaborative opportunities between companies, universities and governments into the future to boost the capability and accelerate diversification of the sector into 'new manufacturing' opportunities and value chains."