James Hardie reaps solid housing rise

Print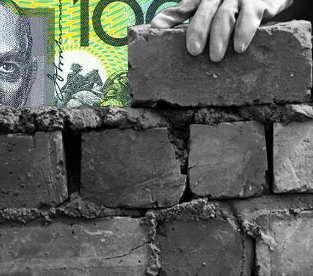 Building supply company James Hardie has lifted profits on the back of recovery in the Australian and US housing markets.
Increased sales across the US, Asia Pacific and Europe saw the company score an 11 per cent rise in operating profit in the three months to December to $US48 million ($A61.6 million).
James Hardie's quarterly net profit was hit by a range of asbestos liabilities, leaving it down eight per cent from a year ago.
Sales in Australia, New Zealand and the Philippines rose in the December quarter, and analysts expect they will continue to grow as the housing market strengthens.
James Hardie has forecast a 12 per cent improvement from the 2013/14 year for the current fiscal year, ending on March 31.
The company says it can reach this target due to continued recovery in the US housing market, where it makes the majority of its earnings, providing there are no drastic changes in the value of the Australian dollar.
But James Hardie chief executive Louis Gries says the US housing market may soften.
"When we look at the US housing market, and the broader US economy as a whole, we see continued uncertainty in the short term," he said.
"However, our more positive view on the medium and longer term outlook remains unchanged."