High-speed safety upgraded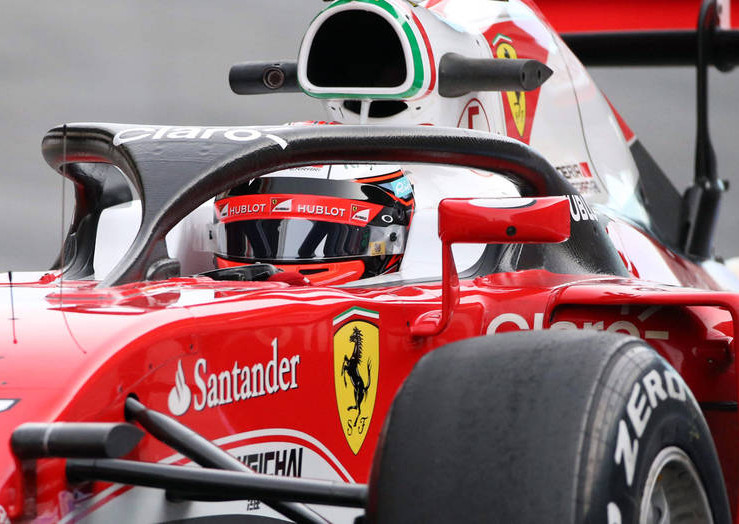 Formula One drivers will soon drive with a new protective 'halo' around their heads, but there is some dispute about how useful it will be.
The motorsport governing body, FIA, is making the halo cockpit head protection system mandatory on Formula One cars next season.
It is designed to protect drivers from the impacts of loose objects like wheels and debris traveling well over 200km/h on the track.
The safety upgrades were prompted by the deaths of French F1 driver Jules Bianchi and British IndyCar driver Justin Wilson in 2015.
"The halo will become the strongest part of the car, a secondary wall structure [along with the helmet] and can take about 15 times the car's weight," FIA safety director Laurent Mekies said at a recent news conference.
"We know that our resistance against small objects has stepped up."
The halo creates a semi-circular barrier around the driver's helmet in the front half of the cockpit, creating a barrier to protect against debris.
Drivers are split about its use, with some welcoming it while others criticise its design and aesthetic qualities.
The piece weighs about eight kilograms, so there is also concern about the impact of the extra weight on driving.
F1 driver Sebastian Vettel welcomed the change, saying "times are changing and moving forward".
Two-time F1 champion Fernando Alonso is in favour too.
"If we could go back in time and save lives we would all be happy," he said.
"That's the first and only thing we should talk about. The aesthetics I don't care too much [about]."
But some drivers disagree.
"Doesn't look too good," according to Renault driver Nico Hulkenberg.
"Not sure that this additional protection is necessary because all the other areas [of safety] are improving."
Drivers Max Verstappen, Kevin Magnussen and Romain Grosjean are against it too.
"I didn't like the visibility and the thing in front of you, it's not great," Verstappen said.
"I don't think you will lose the wheel very easily [anyway] and when there are parts flying around the car it's not going to protect you. So I don't know why we need it."
"F1 cars aren't meant to be ugly. That is the reason that a Ferrari is more exciting than a Mazda," Magnussen said.
"I think there is a limit where it becomes too safe to be exciting. We could make the cars go 80 kilometres per hour and it would be boring."