Hands shake on building reform

Print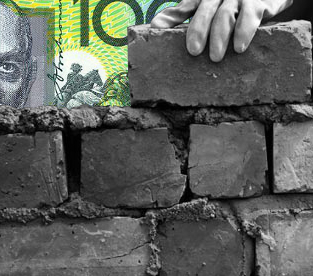 State and federal ministers are working on nationally consistent building standards.
Federal industry minister Karen Andrews says the two tiers of government have agreed to jointly fund a task force to carry out recommendations from a recent report on failures in the construction sector.
"We have brokered an agreement that there will be a nationally consistent approach to recommendations of the report," Ms Andrews said.
"Our intention this morning is to meet with industry, key stakeholders, to discuss the implementation of the report.
"[And] also to talk about other issues - including insurance - professional indemnity and building insurance."
Property Council CEO Ken Morrison was among several industry figures campaigning for a nationally consistent approach.
"Let's have a consistent approach to this around the country. Let's not just have a single-issue solution, because that won't cut it," Mr Morrison said.
"Let's not have state by state, go-it-alone solutions, because that won't cut it.
"And let's not walk out of here with state and federal governments do a normal blame-game scenario because that won't cut it either."
Several industry groups have recently slammed Australia's "patchy and inconsistent" building rules.
"Industry is concerned that the lack of consistent or coordinated action by governments ... not only threatens many thousands of on-site jobs but also undermines public confidence in the industry as a whole," Ai Group chief executive Innes Willox told AAP.
"The issues confronting the ministers relate to the need to maintain public confidence in the sustainability of Australia's fourth-largest industry."