Green light for NBN's big Optus buy

Print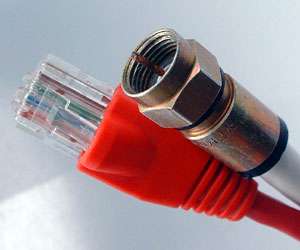 The competition regulator has given the green light to NBN's $800 million buy-out of Optus' cable TV and broadband network.
The Australian Competition and Consumer Commission (ACCC) will ratify the deal that will see Optus' hybrid-fibre coaxial (HFC) network to be converted for use as part of the NBN.
It was a crucial layer of approval for NBN's pledge to connect 4 million homes and businesses (34 per cent of the country) with high speed broadband.
Under the NBN plans outlined by Labor, the HFC network would have been decommissioned and replaced with fibre-optic cabling connected directly to homes and businesses.
The Coalition wants it to be re-used by upgrading it to the DOCSIS 3.1 standard.
NBN claims customers on the modified network will see download speeds of up to 1 gigabit per second.
Optus vice president, corporate and regulatory affairs David Epstein has commented on the approval in a media statement.
"It's the right decision for moving forward the roll out of a multi-technology NBN, and the right decision for accelerating Australia's transition to a more competitive, world class broadband future," he said.
"We look forward to working with NBN Co on making the transition smooth and timely.
"This transaction has the potential to bring forward significant revenue and customer numbers for NBN Co."
ACCC chair Rod Sims said the regulator decided it was unlikely that Optus would have competed against NBN if the deal was not allowed.
"Optus would still be unlikely to invest in significant upgrades of its HFC network in order to provide infrastructure based competition beyond the short to medium term," he said.
"Regardless of whether the proposed acquisition occurs or not, we judged that Optus and NBN Co would not compete with each other.
"As a result, the ACCC concluded that the proposed acquisition is unlikely to substantially lessen competition in any relevant market."