Gas splits Libs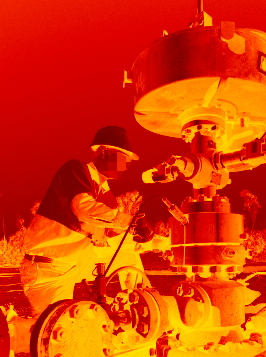 The South Australian Liberal Party is splitting from the Federal Government's stance on unconventional gas extraction.
The federal Coalition says gas is the key to stability and affordability in electricity, but the SA Liberals have a policy of a 10-year moratorium on fracking in South Australia's south-east.
Federal Energy Minister Josh Frydenberg was in SA on the weekend, and said all bans should be lifted.
"I would like all moratoriums and bans across Australia lifted, because more gas is good for jobs and it's good for energy security and supply," Mr Frydenberg said.
Opposition energy spokesperson Dan van Holst Pellekaan said Mr Frydenberg did not ask about the moratorium during meetings with SA Liberals.
"The policy that we have in place with regard to the south-east will actually not stop the delivery of any gas into South Australia," Mr van Holst Pellekaan said.
"This is an issue that relates to a very, very small part of the state.
Mr Frydenberg also met South Australia's Energy Minister Tom Koutsantonis, and took the chance for a swipe at the state's lofty renewable energy target.
"Whether it's coal, whether it's gas or whether it's renewables, they all have a role to play," Mr Frydenberg said.
"But having 50 per cent renewable energy targets and rushing into these decisions without understanding the impact they are having on households and businesses is reckless in the extreme."