Garnet mine signs wind/solar deal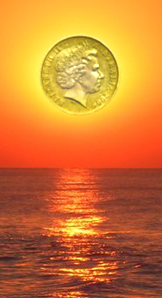 The world's largest industrial garnet producer, GMA Garnet, is backing a three megawatt wind and solar farm in Western Australia.
Advanced Energy Resources (AER) has signed a deal to build, own and operate the $8 million wind and solar farm project near Port Gregory, around 60km south of Kalbarri, which will initially supply nearly 70 per cent of the electricity for GMA's nearby mine.
But it will also be the first grid-connected wind and solar farm with battery storage in Western Australia.
It is the latest in a growing trend of using renewable energy to power remote mines and other resource operations.
National Australia Bank global head of resources, energy and Northern Australia, Phillip Mak, recently told an industry conference on renewable energy in resources that the idea of funding renewables for mines still faces some challenges.
But he said the industry sometimes struggles to understand the risks involved, particularly in regard to integrating diesel and gas power supplies with solar or wind sources.
"The big challenge is convincing miners, investors and bankers, that the integration is very well understood and reliable," Mr Mak said at the Energy and Mines Summit in Perth.
"The integration can't pose us any risk to power security as many mine sites are off-grid and continued power supply, in remote mine sites, is crucial."
GMA's garnet mine is located at the fringe of the state's electricity network, and so will use AER's 2.8 MW (peak output) battery inverter to perform electricity output smoothing during windy and cloudy weather, providing uninterrupted electricity supply even during network outages.
The battery system will also provide on-demand network support in the future.
GMA Garnet says it plans to reduce its carbon footprint by around 5000 tonnes of carbon dioxide per annum.
GMA Garnet's chief financial officer Grant Cox said it will also help combat the increasing cost of electricity.
"We are proud to be moving our operation to have the lowest carbon emissions in the industry," he said.
AER managing director Luca Castelli said; "We are proud to be partnering with GMA Garnet in this groundbreaking project which will credibly display how AER can reduce costs for large energy users while providing tangible benefits to regional electricity networks and fringe of grid areas."
"We have proven through past projects that embedded renewable energy generation is cheaper than traditional fossil fuelled generation, and will play a key role in reducing both electricity costs and greenhouse gas emissions for WA industry."