Familiar sticks to take control of machine safety

Print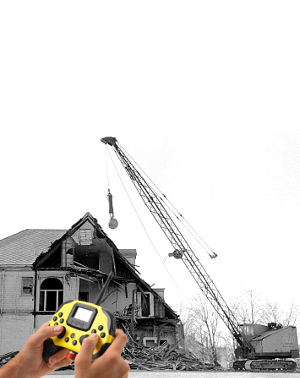 There is plenty of gear to keep workers safe around heavy machinery on a construction site, but a new device aims to reduce risks by running equipment from a remote distance.
Designed for the current generation of apprentices from the high-tech age of video games and consoles, the new SafetySense Controller uses a familiar layout and a wide set of connection options to allow wireless control over plenty of construction equipment.
The SafetySense Controller is being developed by Humanistic Robotics, an American robotics group with a focus on safety and automation.
The designers say they do not want to reinvent the wheel, and went with a popular button/joystick configuration to reduce the learning curve for new users.
The controller can be configured to control a variety of construction machinery, with flexible interface options including RS-232 Serial, CAN, USB and Analog/Digital I/O.
SafetySense is smaller and lighter than a lot of its competitors, and in can transmit wirelessly across several frequencies, getting rid of the need for long and potentially risky control cords.
It features minimal latency of less than 40 milliseconds in most applications, and guarantees no more than 250 milliseconds as an absolute worst case emergency stopping time.
The buttons and sticks are fully programmable, USB charging, rugged and vibration resistant.
The controller has not yet made it to market, but the designers say it is being put through its paces on a range of pilot projects with large-scale construction equipment.