EV incentives considered

Print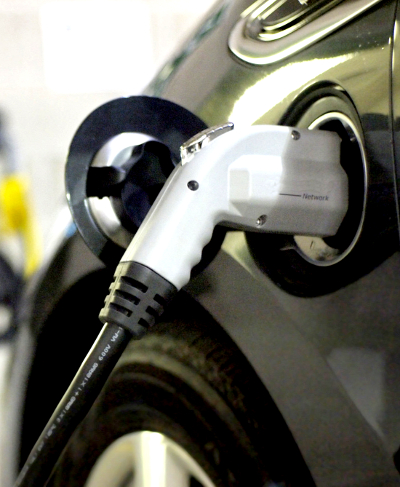 The Albanese government is considering imposing carbon emissions rules on new car sales to boost electric vehicle take-up.
Reports say the government wants EV sales to strengthen before Australia's car yards become dumping grounds for redundant stock that cannot be sold in other markets.
Climate Change and Energy Minister Chris Bowen is speaking at a function organised by the EV lobby in Canberra that includes three teal independents, billionaire Mike Cannon-Brookes, and the head of VW Australia.
It is the first step in the government's plan to introduce penalties on the sale of traditional internal combustion engines to address the cost-of-living impacts of inefficient cars.
Labor has pledged to release a discussion paper for consultation on a national electric vehicle strategy to expand the range of new EV models costing less than $60,000 available in Australia.
Currently, there are just eight sub-$60,000 models on offer in Australia, while UK consumers have at least 26 options.
The new direction reverses a pre-election decision almost a year ago to dump the idea, after it was weaponised against the ALP at the 2019 election, with former prime minister Scott Morrison infamously claiming Labor wanted to "end the weekend".
The European Union's emissions standards are set at 95g CO2 per km to incentivise the sale of lower emissions vehicles and EVs that fall below that threshold. It also drives up the cost of traditional internal combustion models above the threshold.
Automakers are measured by the average emissions of all the vehicles they sell in a given period.
Such a move in Australia would risk pitting the Albanese government against groups such as the Federal Chamber of Automotive Industries, which says emissions standards could penalise many of the models that dominate Australia's sales, including large four-wheel drives like the Toyota HiLux, RAV4s and Ford Rangers.
The average emissions performance of Australia's biggest-selling utility vehicle companies are Toyota at 223g CO2 per km, followed by Ford (212) and Isuzu Ute (208).
The figures for passenger-car makers are Toyota (145g CO2 per km), Mazda (156), Hyundai (164) and Kia (160).