Defence steel deal forming

Print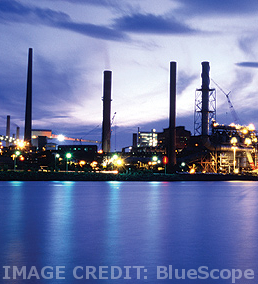 A new deal should see more Australian steel used in the local defence exports industry.
German defence technology firm Rheinmetall has signed an agreement with Bluescope Steel, which operates the Port Kembla steel works, to create a new armoured vehicle.
The deal creates a pathway for the military vehicles to be built from 100 per cent Australian steel, following development at a new "centre of excellence" west of Brisbane.
Fifteen tonnes of steel are on their way to Germany for testing.
The companies hope to build vehicles both for the Australian Defence Force and the export market.
It is the latest in a series of positive signs for the Port Kembla steel works, which has come back from the brink of closure in 2015.
Bluescope Steel welcomed the potential long-term boost and the added certainty for manufacturing workers.
The deal comes in the wake of the Federal Government's new plan to make Australia one of the world's top defence exporters.