Darwin targeted for methanol site

Print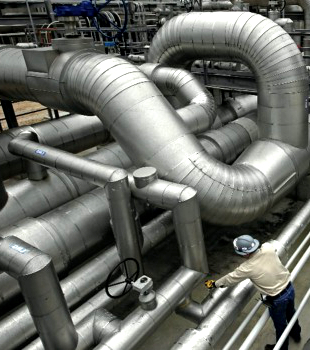 Proponents have released plans for Australia's only methanol plant, to be built in Darwin Harbour.
Western Australian company Coogee has announced a new feasibility study for a methanol plant in Darwin, outlining a $500 million facility with the capacity to produce 1,000 tonnes of the chemical each day.
Methanol is used as a fuel additive and in products such as textiles and pharmaceuticals.
Coogee says the project will require 40 terajoules of gas per day for production from offshore supplies, and newly tapped reserves in the NT's emerging fracking industry.
The company claims it could begin operating by 2024 in the Darwin Harbour.
Coogee chief executive Grant Lukey says the project would require "supportive governments and an abundance of natural gas".
The company has not stated where it will source the significant amount of offshore gas needed per day for production, but says it is "comfortable already that we have secured a significant tranche of gas to underpin the project".
Northern Territory Chief Minister Michael Gunner has backed the plans, saying they could support more than 1,000 new jobs during construction and a "further 350 direct and indirect jobs during operations".
He imagines the methanol plant at the centre of a "manufacturing hub" in Darwin for gas production and services.
Coogee used to run Australia's only methanol plant in Laverton, west of Melbourne, but it mothballed in 2016 because of extreme changes to gas prices in the east coast market.
"The east coast gas market is not a competitive gas market and you cannot secure a competitive price," Mr Lukey said.
"It has not changed since."