Curragh cuts to stay alive

Print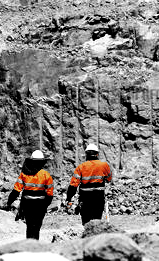 The Curragh coal mine has cut around 70 contractors in the name of sustainability.
"Around 70 labour hire workers from Workpac will be finishing at the site next Monday," a Curragh spokesperson told industry press Australian Mining.
"This decision is part of an ongoing review at Curragh, as we focus on sustainability in the face of a weaker market," he said.
The decision has caught the ire of the CFMEU.
"It's just disappointing, and it seems to be a real trend at the moment," CFMEU mining and energy Queensland president Steve Smyth told reporters.
"Even though they were labour hire, it's still disappointing for the workers," he said.
"There no protection or job security.
"I'd hate to see what companies will do to workers when they start really losing money; it's very concerning."
The sackings follow a recent decision to cut back hours at the site to retain some of its fulltime workers.
It means some employees will move to five day, eight hour rosters.
Reports say consultation on a new seven day 8.5 hour roster is underway.
"These roster changes will commence shortly," the Curragh spokesperson said.