Condiments and other comforts make it to space

Print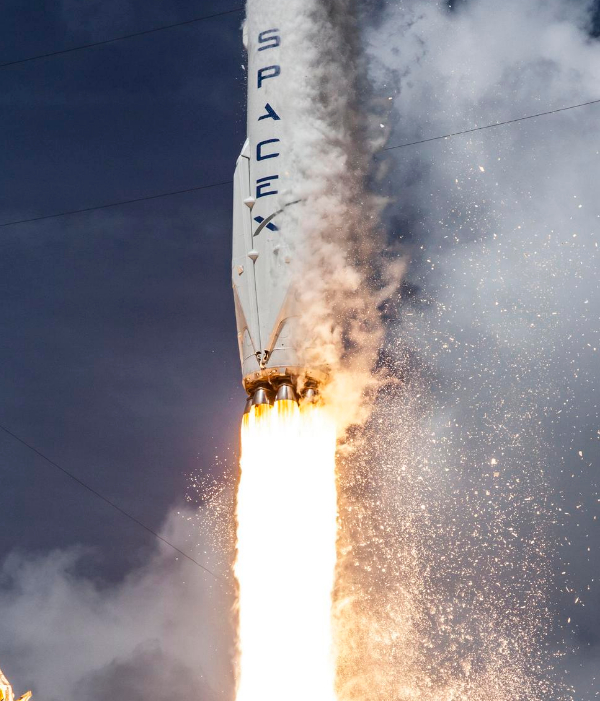 A long-awaited shipment of groceries and gifts has finally been delivered at the International Space Station.
A supply ship from private space company SpaceX has pulled into the orbiting lab two days after liftoff from Florida.
The transfer was helped by a robot arm controlled by station commander Butch Wilmore, who was able to grab the capsule and over 2,200kgs of cargo, while floating 420km above the Mediterranean.
The space station's six inhabitants have been low on supplies since the previous supply ship was destroyed in a launch explosion last October.
NASA then contracted the SpaceX ship Dragon to complete the run, forcing school children to hurriedly rustle-up new science projects.
But Dragon was stalled by snags as well, and missed its intended delivery date by several weeks.
"We're excited to have it on board," U.S. astronaut Wilmore said of the long-distance grocery delivery.
"We'll be digging in soon."
SpaceX ran into complications on the way down, though.
The company had its first proper attempt to land a rocket on a floating barge, but engineering problems saw it land much too hard.
When the first stage of the Falcon rocket peeled away (as planned), it was meant to fly back to a giant platform floating off the Florida coast, but the guidance fins on the booster ran out of hydraulic fluid right before touchdown, and its rough landing saw it break into pieces.