Closures show refined need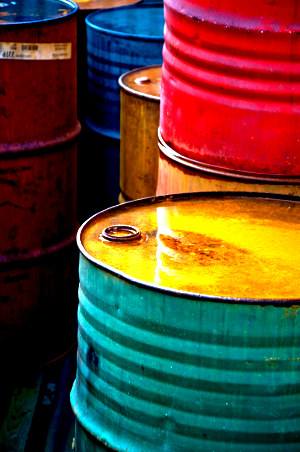 Australia has lost half of its oil refineries in the last few months.
In October last year, BP announced the closure of its Kwinana oil refinery in Perth, as it is no longer economically viable.
BP linked the decision to an over-supply of fuel and the growth of mega-refineries in Asia and the Middle East.
That saw the number of oil refineries in Australia decline from four to three.
That number will soon be down to two, with ExxonMobil announcing the closure of its Altona oil refinery in Melbourne. Again, the refinery owners said it was no longer economically viable.
Australian fuel giant Ampol is reviewing whether to keep its Brisbane refinery open.
Dr Hunter Laidlaw from the Parliamentary Library says the closures will leave Australian susceptible to changes in global supply chains.
"Australia's fuel supply therefore becomes more reliant on industry's ability to source and ship the necessary fuels when required," Dr Laidlaw says.
"Once closed, refinery sites are often converted into fuel import and storage terminals (as announced for Kwinana), so remain important facilities in the fuel supply chain.
"However, having fewer refineries reduces Australia's ability to refine fuels if shipping and supply chains are ever severely disrupted for any reason in the future."
Innes Willox, CEO of national employer association, AI Group, says Australia must confront its "severe fuel insecurity".
"Not only is Australian refinery capacity plunging, but most of the oil comes from overseas," Mr Willox said.
"A more aggressive push into electrification, hydrogen, and bioenergy can provide more sustainable security over time, but viable long-term solutions need to tie together climate, energy, industry and transport strategies.
"The closure [of Altona] adds to the pressure on governments to make far-sighted and clear headed decisions to rebuild Australia's industrial and economic recovery.
"We will not create the jobs of the future we all crave if we don't get the basic building blocks right."
The Maritime Union of Australia says Australia's growing reliance on fuel refined overseas makes it "increasingly vulnerable" to any international crisis.
"Even before these refineries close, more than 90 per cent of Australia's refined fuels are coming from overseas, leaving the nation seriously exposed to any crisis that impacts on maritime supply chains," MUA assistant national secretary Jamie Newlyn said.
"The COVID crisis exposed the vulnerability of Australia's supply chains.
"If a pandemic, military conflict, natural disasters, or an economic shock cuts the flow of fuel to Australia, the situation would be catastrophic, with every part of the nation grinding to a halt."
Federal Energy Minister Angus Taylor says ExxonMobil's decision to close its Altona factory "will not negatively impact Australian fuel stockholdings"
He pointed to moves by the government last year, in which it paid $94 million to bolster the national stockpile of crude oil by buying oil stored on American soil.