Call for NT exploration pause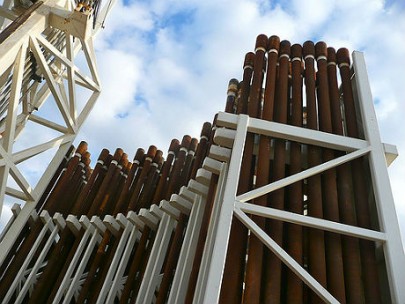 The head of the Northern Territory's fracking inquiry is considering measures that would delay exploration.
The draft report from the inquiry into the future of fracking in the Territory found gas production could be carried out pending three years of scientific studies.
But that three-year window could be expanded to exploration too, according to the head of the inquiry.
Justice Rachel Pepper says the inquiry panel will consider requiring the Strategic Regional Environmental Baseline Assessment (SREBA) scientific studies before exploration can start.
"[Members of the public] want us to look again at whether the recommendation for the need for a SREBA occurs before exploration or after exploration and pre-production," she told the ABC.
"We are going to take that on board and have a look again at the timing of that recommendation, and other recommendations where we're alive to that timing issue."
The most recent community meetings also heard that fracking in the key Southern Beetaloo Basin should only go ahead if scientific studies find deep untapped aquifers, so that water is not taken from higher up freshwater aquifers used by pastoralists.
The public hearings have heard considerable scepticism of industry assurances, the power of regulators, and the chance that all of inquiry's recommendations will be taken on.
Some speakers said they were worried the Government would be pressured by the industry to water down or "cherry pick" the inquiry's recommendations.
Justice Pepper said the inquiry's findings about mitigating fracking risks would be conditional on all recommendations being implemented.
"They are a suite, they are a package, there will not be any cherry picking. And that's what we will hand down, and that's what we will give to Government," she said.