Building issues settling

Print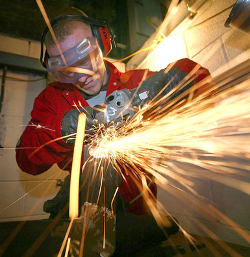 A new report says construction cost inflation could ease next year.
New forecasts from consultancy RLB suggests construction cost growth should slow from 11.5 per cent this year to 5.5 per cent in calendar year 2023 in the Gold Coast, while in Melbourne it will halve from 8 per cent to 4 per cent and drop from 6.9 per cent to 3.9 per cent in Sydney.
"Looking forward into the second half of 2022 and into 2023, we assume that the pressure points in supply chains will start to ease as global demand eases, with inflationary pressures in all main economies curtailing demand," says RLB Oceania head of research Domenic Schiafone said.
"This easing of demand should allow manufacturing and logistics to get back to 'normality'. The easing of demand should also see a softening of material prices, with the high levels of 'demand-led price premiums' reducing due to lessening demand.
"Australian construction escalation is being impacted by severe volatility in the market, with suppliers unable to hold pricing due to high levels of supply and demand for steel, facade, metals, timber products and joinery, shortages of skilled labour and general supply chain challenges.
"These internal forces are compounded with extraordinary factors, including the recent floods in the northern states and international sanctions due to the Russia-Ukraine conflict, both adding further pressure to supply chains and pricing."
However, the market remains volatile, with lead times for some products sourced from overseas having blown out to 16-20 weeks from their traditional 8-10-week duration.