Bluescope buys solar

Print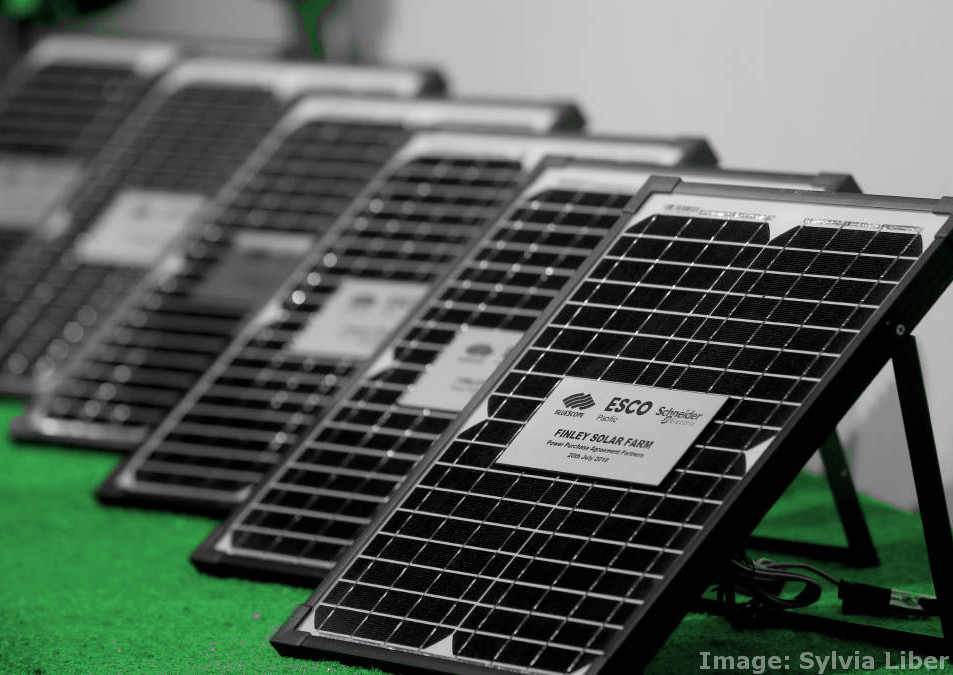 Australian steel giant Bluescope is looking to cut its power bills by investing in a solar farm.
Bluescope and ESCO Power have signed a seven-year deal dubbed Australia's largest-ever solar power purchasing agreement.
The deal will see the steelmaker underwrite the construction of a 500,000-panel solar farm at Finley in the NSW Riverina region.
The company had been looking at installing solar panels at its Port Kembla steelworks, but picked the Finley project instead due to the flat, open land at the site.
Bluescope steel chief John Nowlan says the company hopes to fill 20 per cent of its energy needs with solar power.
"As you can imagine, we're a large user of electricity. What we're balancing is the need for reliable power, low-cost power and clean power, so this is a step in the right direction on all those fronts," Mr Nowlan said.
"We've been working very hard over the last few years to make sure that our steelmaking operations here in the Illawarra in particular are competitive.
"Over the last couple of years our electricity costs have more than doubled, and they've gone up by something like $50 million over the last 12 months or so.
"That's a significant increase in our costs, and what we're trying to do is put downward pressure on our energy costs, and this arrangement helps us to do that."
NSW Energy Minister Don Harwin said; "Power-purchasing agreements are a way of the future and this one, the largest one ever signed, is something that we really all should be very happy about".
Bluescope said it was able to make this deal alone, but still called for other incentives to boost energy security, like the National Energy Guarantee (NEG).
"Because that actually sets the framework for investment going forward," Mr Nowland said.
"We're confident enough about the current situation that we've been able to strike this agreement, but the National Energy Guarantee, from our point of view, is still very important.
"We're in agreement with the intent. There's still aspects of that that still need to be sorted out at far as the obligations of the various participants in it, and we're contributing to discussions on that."