Aluminium industry wants RET set soon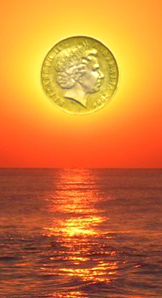 One of Australia's largest single power users has joined the push for a decision to be made on the Renewable Energy Target.
The uncertainty around Australia's push to move off fossil-fuel-based power supplies has been backed by Alcoa, that company that runs massively power-hungry aluminium refineries.
As it stands, the current RET seeks to produce 20 per cent of Australia's electricity from renewable sources by 2020, but the Government wants to change the calculations so that the target moves from 41,000 gigawatt hours to around 26,000 GWh.
Head of government relations at Alcoa Australia, Tim McAufliffe, says that the aluminium industry is responsible for tens of millions of dollars in RET costs annually, and a solution is needed before the costs get too high.
But aluminium refineries are already partially shielded from the target, and are now looking for a full exemption from RET costs.
"[It's] a very, very significant cost that comes on top of a lot of other costs," Mr McAuliffe has told the ABC.
"When you look at them all, and you put that in the context of an industry that is struggling in Australia, it makes it really important and it makes it urgent."
Two aluminium smelters were turned off permanently this year - Alcoa's Point Henry smelter in Victoria, and the Kurri Kurri aluminium plant in New South Wales.
Alcoa's Portland smelter in Victoria is one of four still operating in Australia.
A number Australia's most emissions-intensive, trade-exposed industries recently sent a joint letter to the Prime Minister and Opposition Leader, requesting that the RET be set at 32,500GWh.
"We have seen two smelters close in Australia in recent times and we do not want there to be a third one, we want facilities like the Portland aluminium smelter to have a very viable future," Mr McAuliffe said.
"We think that the Government and the Opposition are not that far apart, we think there is genuine, real opportunity here for a compromise to be reached. We think it is one the renewable sector can also live with."
Some LNP MPs say the aluminium sector's intervention should be a sign to the ALP that negotiations must continue.
Progress stopped when Labor walked away from talks in November, citing Government unwillingness to keep the target high.
It is understood that the Opposition sees a level of even 32,500 GWh as too low.