Adani wanted reviewers' names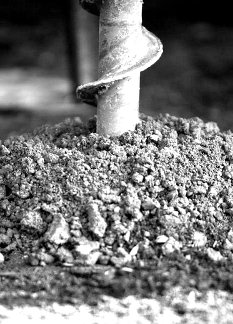 Internal emails show Adani demanded the names of all federal agency scientists reviewing its contentious groundwater plans.
The company allegedly wanted to know if the government had appointed any "anti-coal" activists to review its plans.
Emails obtained under freedom of information by environmental group Lock The Gate show Adani asked the federal environment department for "a list of each person from the CSIRO and Geoscience Australia involved in the review", and gave the department a five-day window to respond.
"Adani simply wants to know who is involved in the review to provide it with peace of mind that it is being treated fairly and that the review will not be hijacked by activists with a political, as opposed to scientific, agenda," the company told the department.
CSIRO staff representatives say the emails indicate Adani had "a deliberate strategy" to pressure scientists by using personal information to "discredit their work"
The federal department says it did not provide any names.
Sam Popovski, secretary of the CSIRO staff association, has told the ABC it was "the first time it's come to our attention that names of scientists involved in a scientific process have been requested".
"We're very concerned on behalf of our scientists at the CSIRO that a big company would go into looking at the personal lives of our members, including trawling their social media, in order to potentially discredit their work," he said.
"It was clear that Adani seemed to be suggesting bias, or potential bias, way before any of the scientific evidence was actually presented to the department.
"We are concerned that that type of behaviour might be encouraged or used in the future by other commercial entities or parties seeking to achieve a commercial outcome.
"Our scientists just want to get on and do their best job they can and provide the most rigorous, independent scientific advice, without their social media being tracked, and without their personal lives and potentially their families' personal lives being assessed and interfered with."
Adani has previously been criticised for hiring a top level legal firm to wage "war" on opponents of its controversial Queensland mine